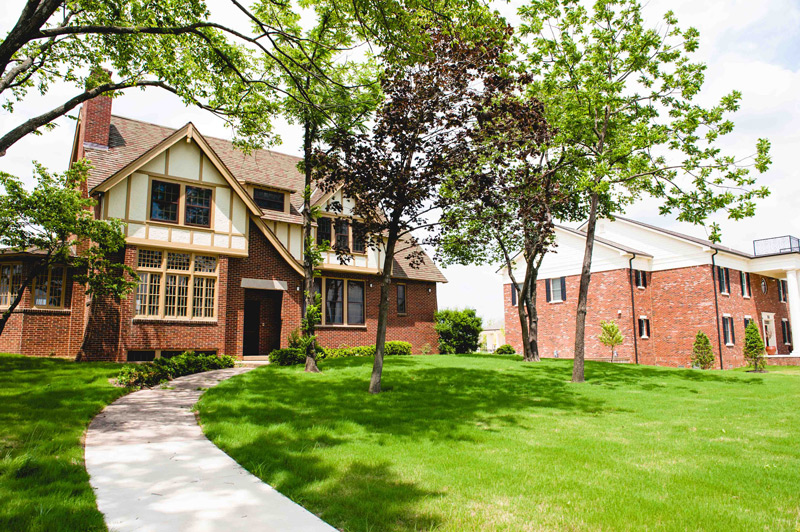 JONESBORO — One thing that makes the appearance of the V.C. Kays House on the National Register of Historic Places special is the fact it is the first property on the Arkansas State University campus to be included in this prestigious list.
The announcement of the Kays House being added to the Arkansas Historic Preservation Program (AHPP) list came the day before Arkansas State sustained substantial damage to the campus and several buildings during a forceful thunderstorm. Luckily, the Kays House that is undergoing restoration escaped serious damage.
Arkansas State officials received official notification from Ralph Wilcox, National Register and Survey Coordinator for the Arkansas Historic Preservation Program. The properties are nominated by AHPP and the National Park Service makes the final decision as to which properties are included in the historic listing.
The certification letter, sent to Chancellor Tim Hudson, also outlines additional benefits to accompany the stature of presence on the list. In addition, the AHPP offers free technical advice to owners of National Register properties to help maintain properties in historically accurate condition. A-State will also receive a certificate signed by the Governor that acknowledges the placement of a property on the National Register.
In addition to the V.C. Kays House, 17 other properties in Craighead County appear on the list. They are the Bay Mounds, and in Jonesboro — Bell House, Berger House, Berger-Graham House, C.A. Stuck and Sons Lumber, Earl Bell Community Center, Craighead County Courthouse, Craighead County Road 513C Bridge, Edward L. Westbrooke Building, Frierson House, Mercantile Bank Building, Nash-Reid-Hill House, U.S. Senator Hattie Caraway gravesite, West Washington Avenue Historic District.
In Monette, the First National Bank and the Water Tower are in the list as is the St. Francis River Bridge in Lake City.
For the original A-State news article, click here.