This 1936 Tudor-style residence on the Arkansas State University campus was the home of the institution's first president, Victor Cicero Kays. The school thrived during his 33-year tenure — from 1910 through 1943– despite challenging circumstances that included two world wars, the Great Depression, and a 1931 fire that destroyed the school's main building.
The house was slated to be torn down in 2012 and was placed by the Historic Preservation Alliance of Arkansas on its list of Most Endangered Historic Places. Thanks to a campaign led by current and former faculty members, alumni, and others, the house was given a reprieve and has now been fully restored.
The Kays House was listed in the National Register of Historic Places in May 2014. In September 2014, Arkansas Governor Mike Beebe announced that he would donate his eight years of gubernatorial papers, video, photographs and memorabilia to the university. The Kays House restoration includes a re-creation of his gubernatorial office within the Kays House. The house eventually will include exhibits related to President Kays and Senator Hattie Caraway of Jonesboro, Arkansas. The first female elected to the U. S. Senate, Caraway worked with President Kays to keep the college open during the Great Depression. In the meantime, check out this short Virtual Exhibit of some of the items that will be on display.
Funding for the house included approximately $200,000 from private donors, along with three grants from the Arkansas Natural and Cultural Resources Council totaling $488,000.
Interactive Timeline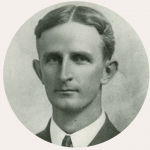 Travel through a timeline for V.C. Kays and his historic home.
Explore
News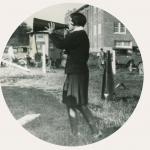 Read about the V. C. Kays house in the news.
Explore
Video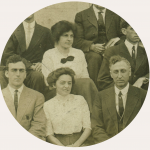 View videos with Governor Mike Beebe at V.C. Kays House
Explore